Pelvic Floor Exercises in Cars
Here are 3 reasons not to do your pelvic floor exercises in cars while sitting at the traffic lights! I've heard this so many times, do your pelvic floor exercises while you are sitting in the car at a red light. WRONG – This is terrible advice. And I will admit, I am guilty of giving this advice in the past as well. Here are 3 reasons why I no longer give this recommendation.
REASON 1 – Your Pelvic Position Won't be Optimised
Sitting in your car seat will tend to hold your pelvis in a specific position. This may not be the ideal position for you to train your pelvic floor. Very commonly, the seat will encourage a posterior pelvic tilt. From this position, it is easier to squeeze the posterior triangle and not the front portion of the pelvic floor. This may over time lead to a discrepancy in the strength of different portions of your muscular tissue. What this means is, your back passage will be getting a stronger workout than the front. In some instances, this may be a good thing, but for many, this is not an ideal situation.
REASON 2 – Your pelvic floor contractions will not be your primary focus
We know that any type of muscular strengthening is improved by having laser focus on the contraction you are trying to perform. This increases the connection between the nerve, muscle and brain, providing greater stimulation and activation of the tissue. In turn, this will supercharge your exercises and increase the returns on your efforts. We want you to get the best results possible, in the shortest amount of time, performing your activations in this way will not guarantee the best outcome. You also want to be contracting the correct muscles and with lack of focus you may start recruiting the help of surrounding structures, which won't lead to long term change. In addition, if you are driving a car, your focus should be on the task at hand, avoiding accidents and getting you and your family to and from your destination.
REASON 3 – Number of reps and sets
Any type of exercise training program benefits from you performing the correct number of repetitions and sets. In case this is unclear, this is how many times you perform the squeeze in a row and how many times you repeat this in a sequence. If you are only performing the contractions in the car seat, your performance and number of repetitions will be determined by how much time you have sitting at the lights, rather than the beneficial number for you. You are likely to be interrupted, lose count of how many you are up to, or perform an incorrect number of contractions.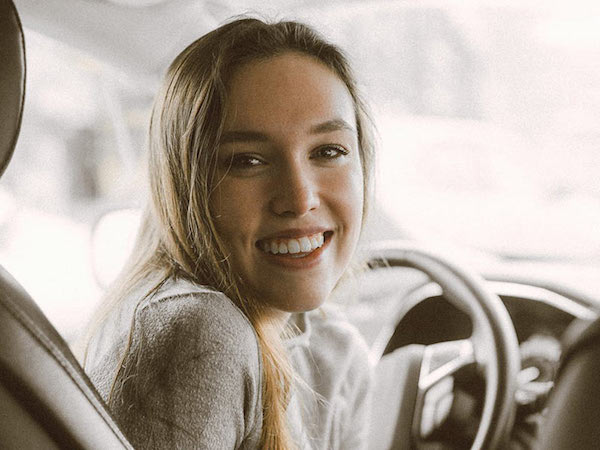 REASON 4 – Lack of variety
If you are trying to strengthen any part of the body, it is useful to perform a variation of different exercises that stimulate the same area to maximise results. The pelvic floor is no different. If you are performing them in the same position over and over again, you are stagnating your ability to see progressive improvement. Lets face it, if you are putting your time and energy into performing the exercises, you want to be seeing results. This is improved by doing the exercises in a variety of different positions, with variations in the reps and sets.
REASON 5 – You may squeeze for too long
Getting into the habit of squeezing every traffic light may in fact lead you to doing your pelvic floor exercises too often. According to where you live, the time of day you drive and how much time you spend in the car will all have a massive impact on how often and for how long you are doing the exercise. For some people, especially if you live in the city, you may spend really long amounts of time in static in traffic. This may lead you to doing too many activations. Didn't know there was such a thing, well there is. This can lead to you developing an inefficient and overly tight pelvic floor. You may turn it on so much, you forget how to turn it off. Basically, you may learn to use it all the time and never relax the tissue. This is just as important as turning it on.
So Here's a Quick Recap
It is worthwhile and beneficial to stop doing your pelvic floor exercises on the road for a number of reasons including: – Pelvic positioning may be affected – Lack of focus and ineffective training with activation of other muscles – Likely to perform the incorrect number of reps and sets – Lack of variation in your program can lead to a stagnation of results – You may squeeze for too long, leading to overstimulated and under-performing function. In order to safeguard your pelvis and get better results, avoid doing your pelvic floor exercises in cars and make sure you sign up for our free training program.